I've never been interested in rules of fashion. In fact, I was embracing trends long before I knew there was such a thing. I've always felt like rules were meant to be bent, nowhere more so than in fashion. Here is one that I actually can get behind though – monochromatic dressing. As someone who needs 2 inch heels to reach 5 feet tall and is constantly asking people to reach the top shelf in the grocery store, I can appreciate anything that makes me look taller. The trick is to add interest by playing with texture. Here I've played with knits and leather and added layered wrist-wear for a little extra something. After all, every girl needs a little bling ;).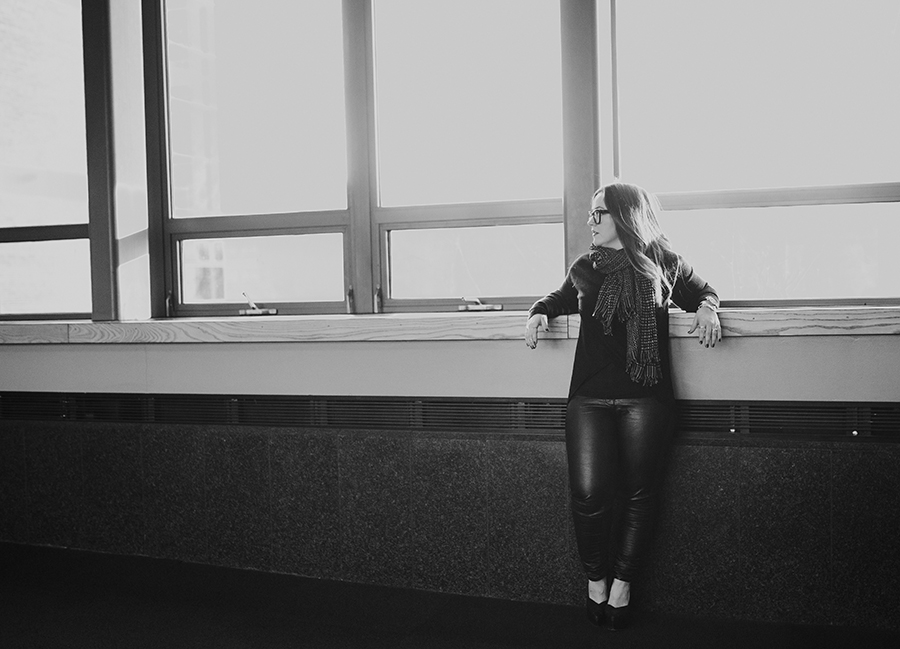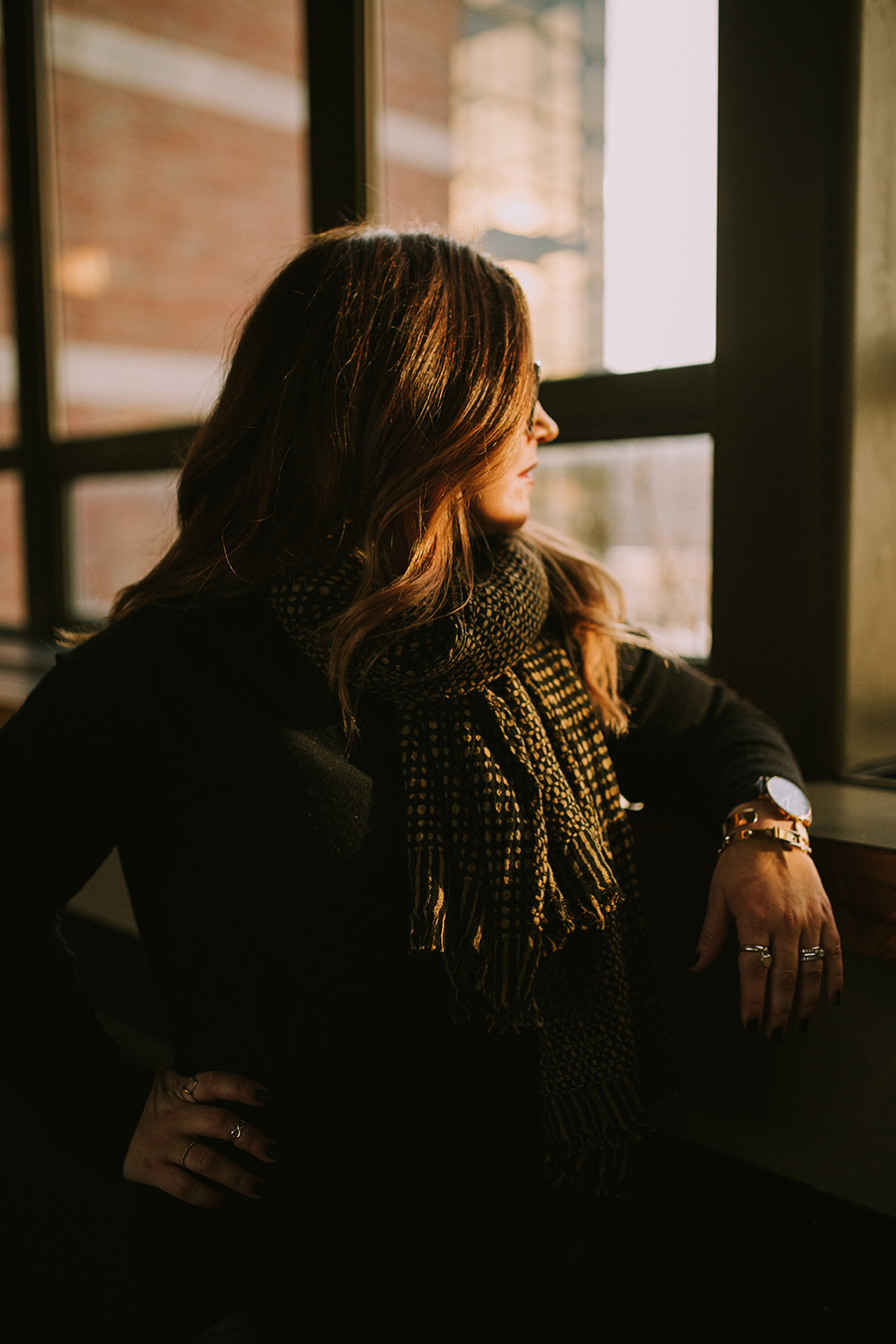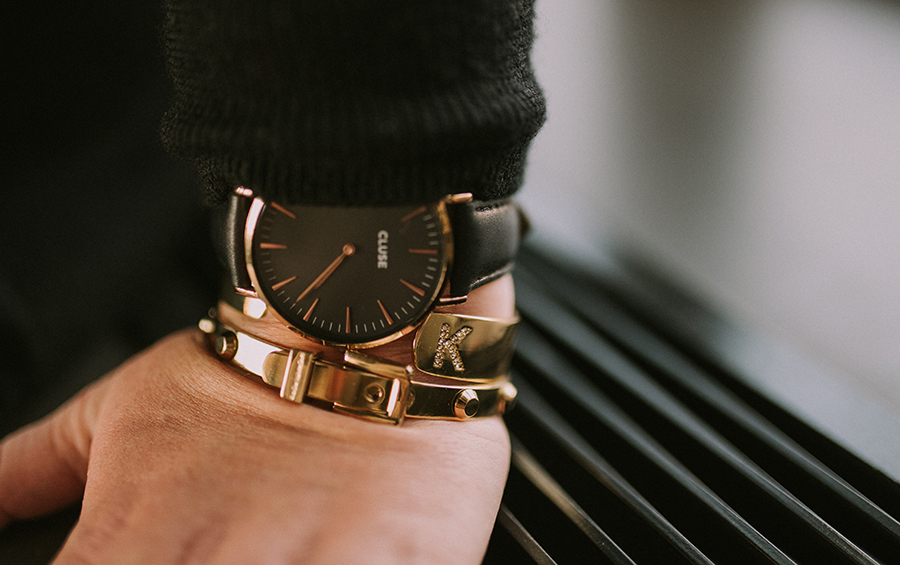 Hint: Any writing on your jewelry should be worn so those looking at it can read it right-side up.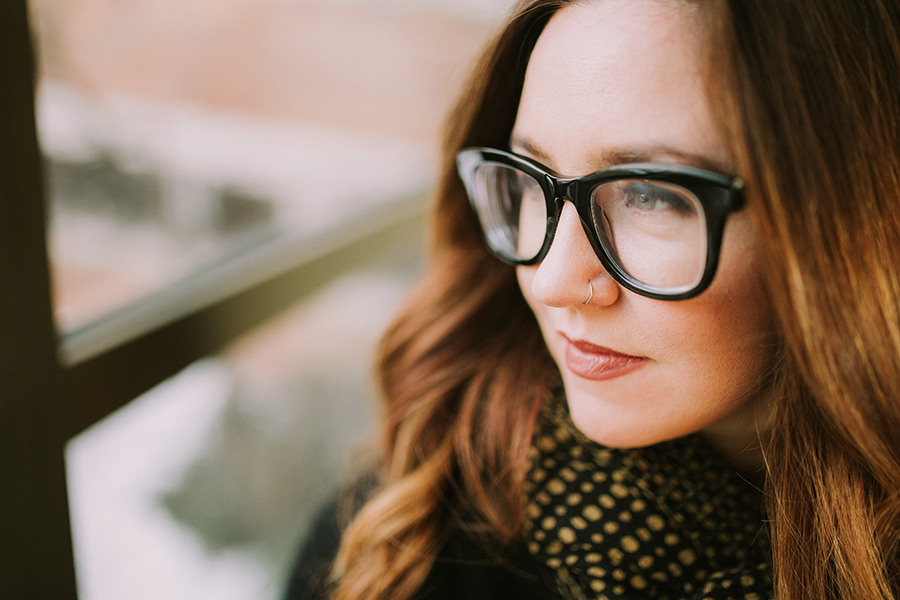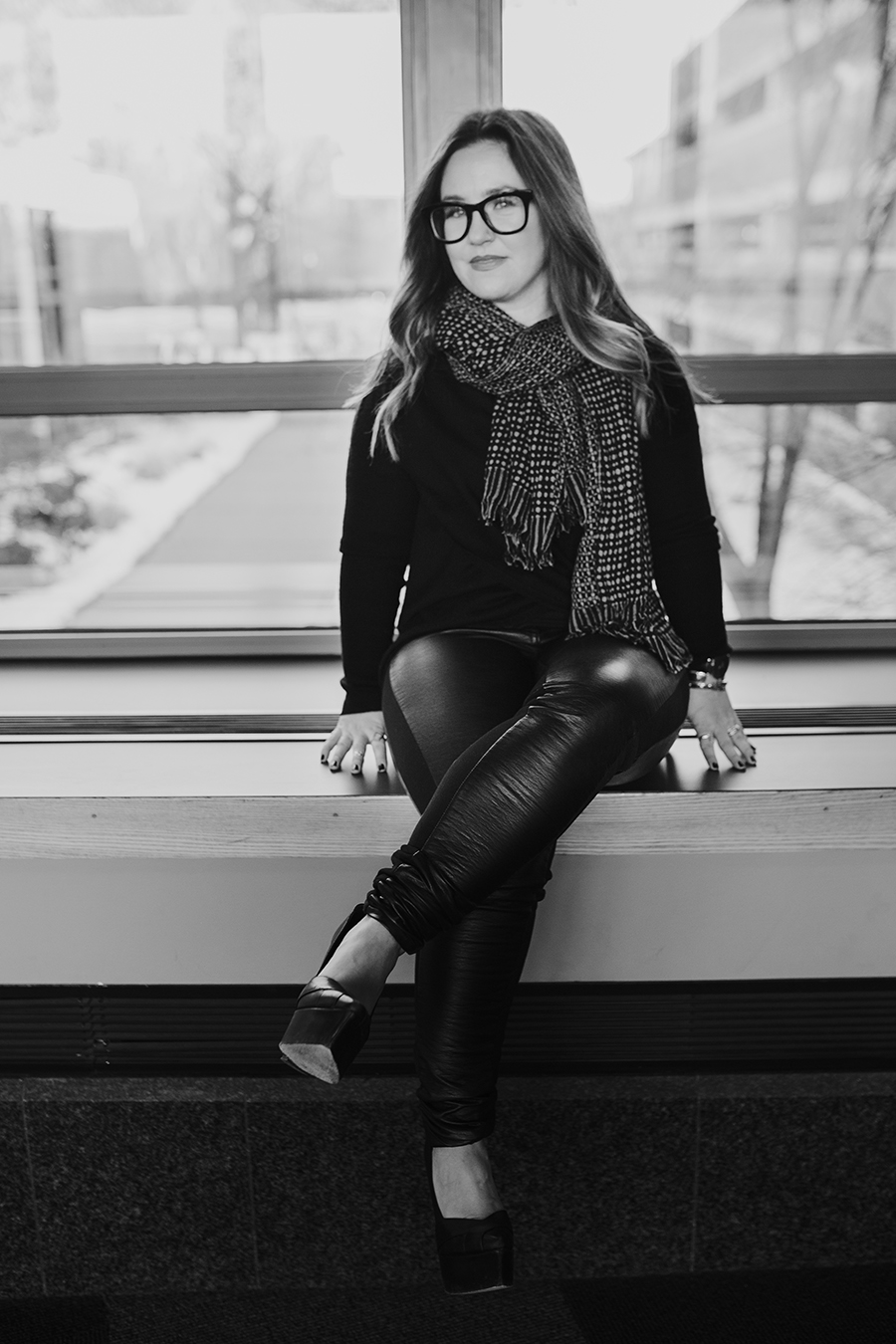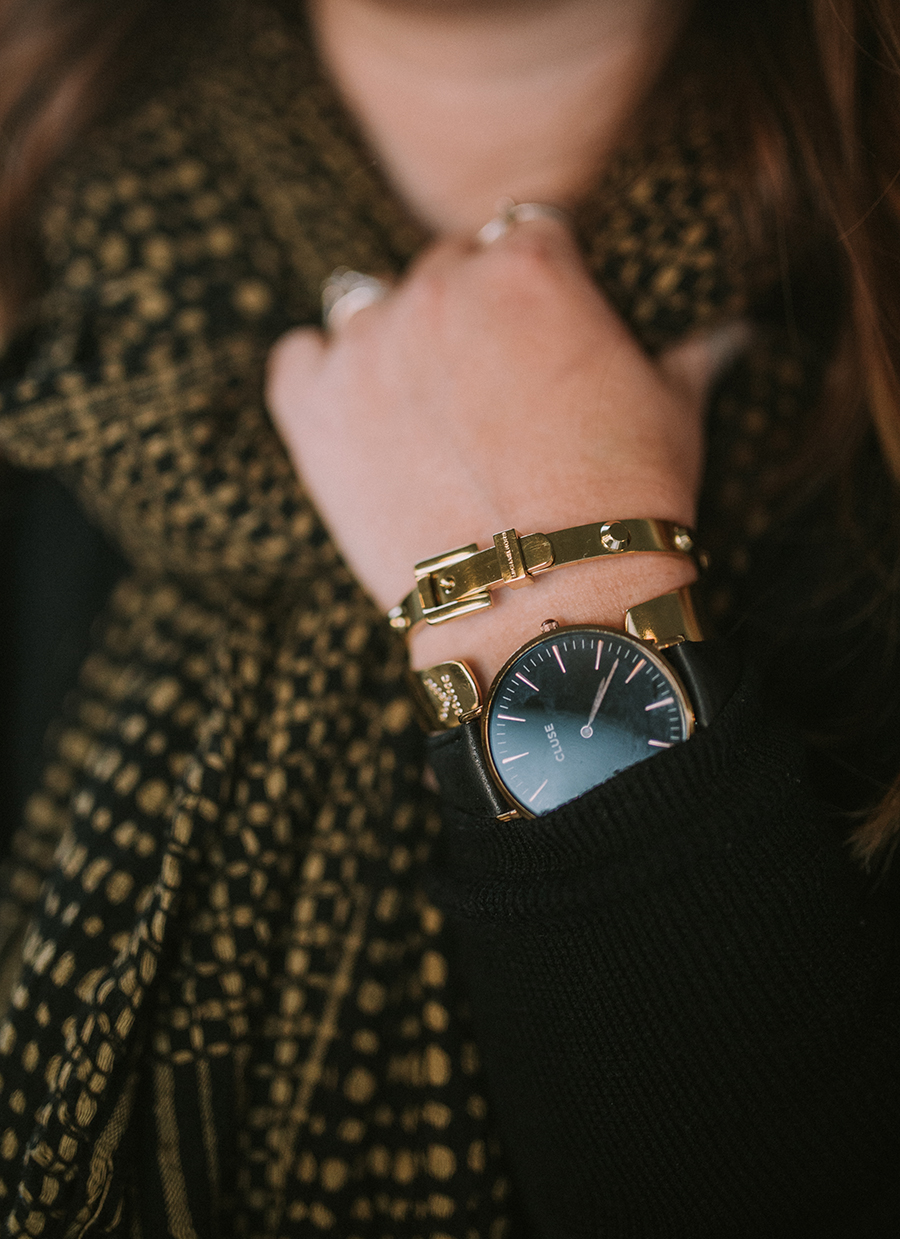 Photos by Amie Akers
Pants by H&M – similar here and here.
Sweater by BCBG – similar here.
Scarf by Zara – similar here and here.
Watch by Cluse.
Bracelet by Michael Kors – similar here.
Cuff bracelet by BaubleBar.
Glasses by Krewe – similar here.