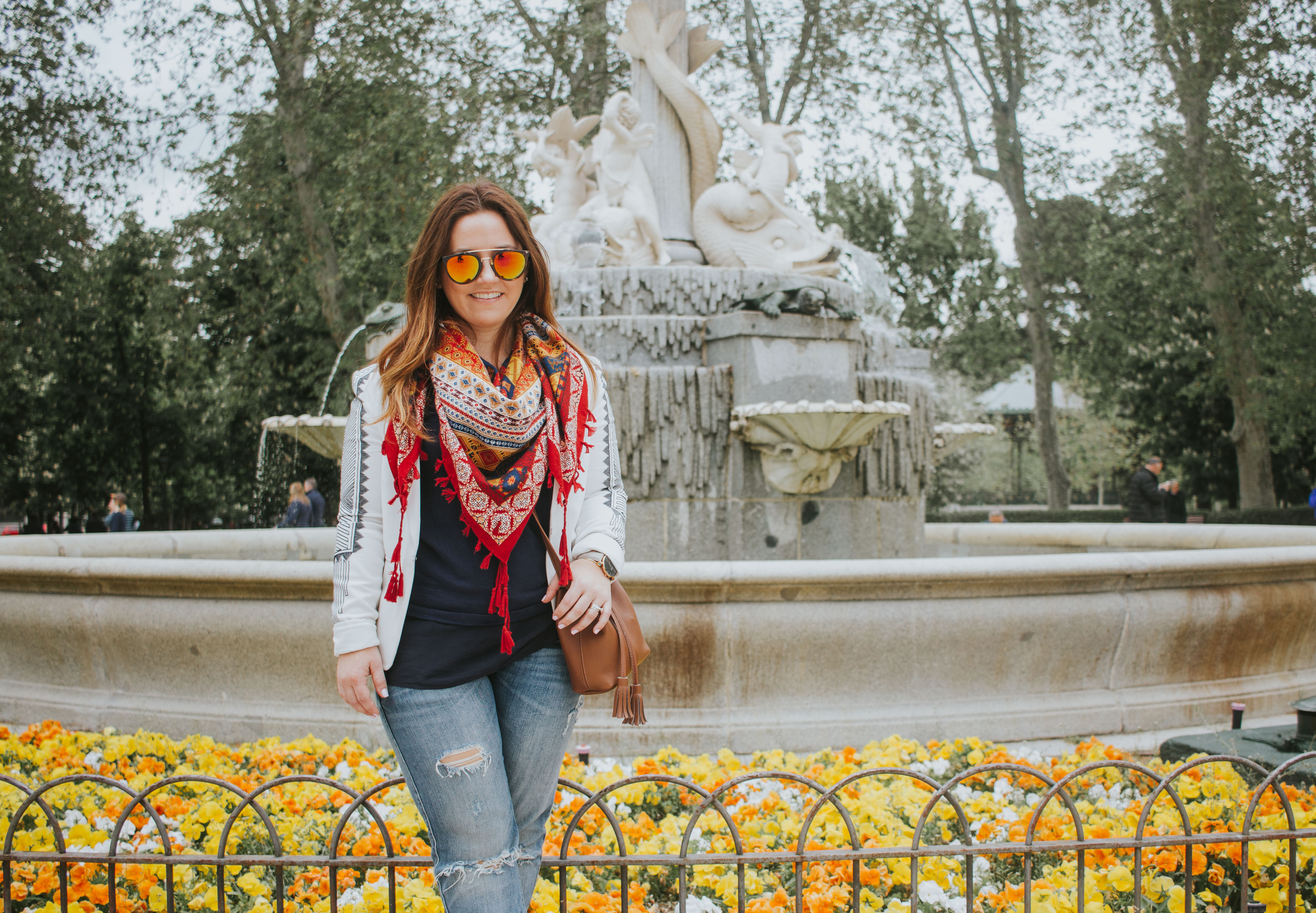 I've been so excited to share these photos from my trip to Spain with you! My hubby and I celebrated 10 years last August but it's been so crazy we haven't been able to get away until this past May. It's been a dream of mine to visit and the hubs was nice enough to take me there! Yeah, I got a good one ;).
Over the next few weeks I'll be sharing more about our trip and some tips in case you feel inspired to go too. These photos were taken at Parque del Retiro which was definitely a highlight of Madrid for us! Queen Isabella had this built after being inspired by a trip to Versailles. There are countless fountains and sculptural shrubs and tree-lined walking paths. I highly recommend taking a picnic there and then going on a canoe ride in the pond :).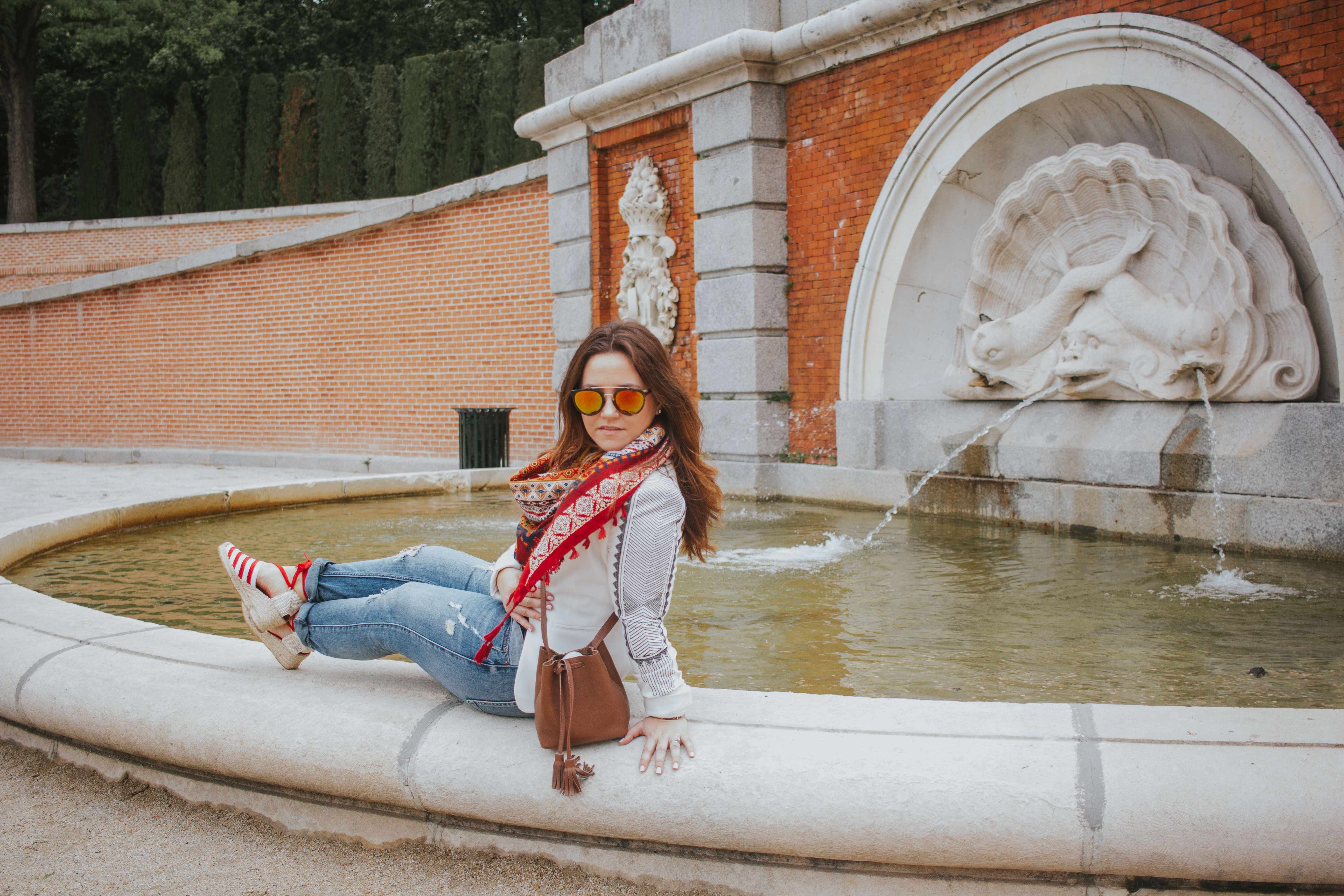 Another highlight for me was visiting Casa Hernanz where they have been hand-making espadrilles since the 1800s. Espadrilles originated in Spain so it was such a treat to get to visit the store and of course grab a couple pairs (like the ones I'm wearing here) to take home!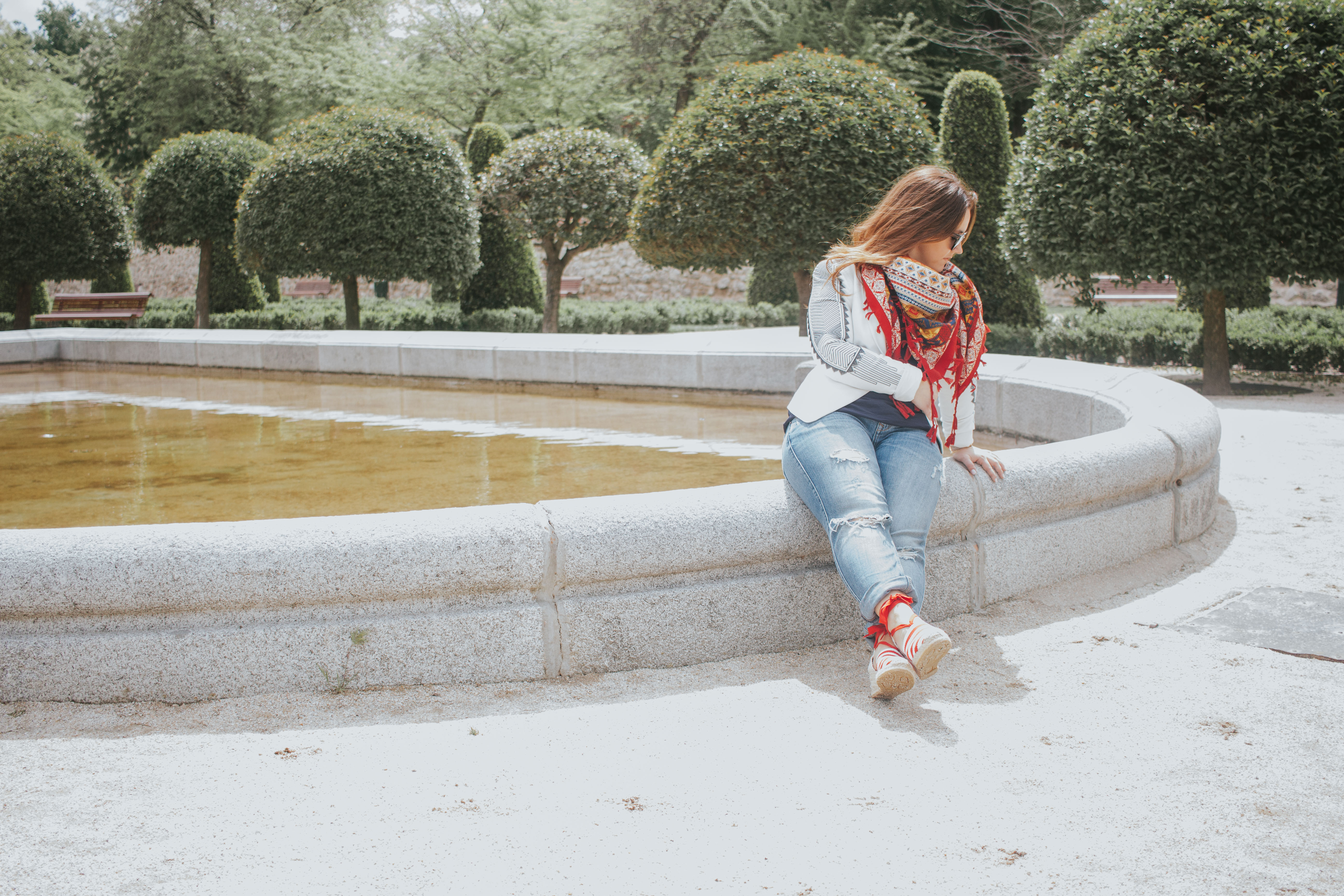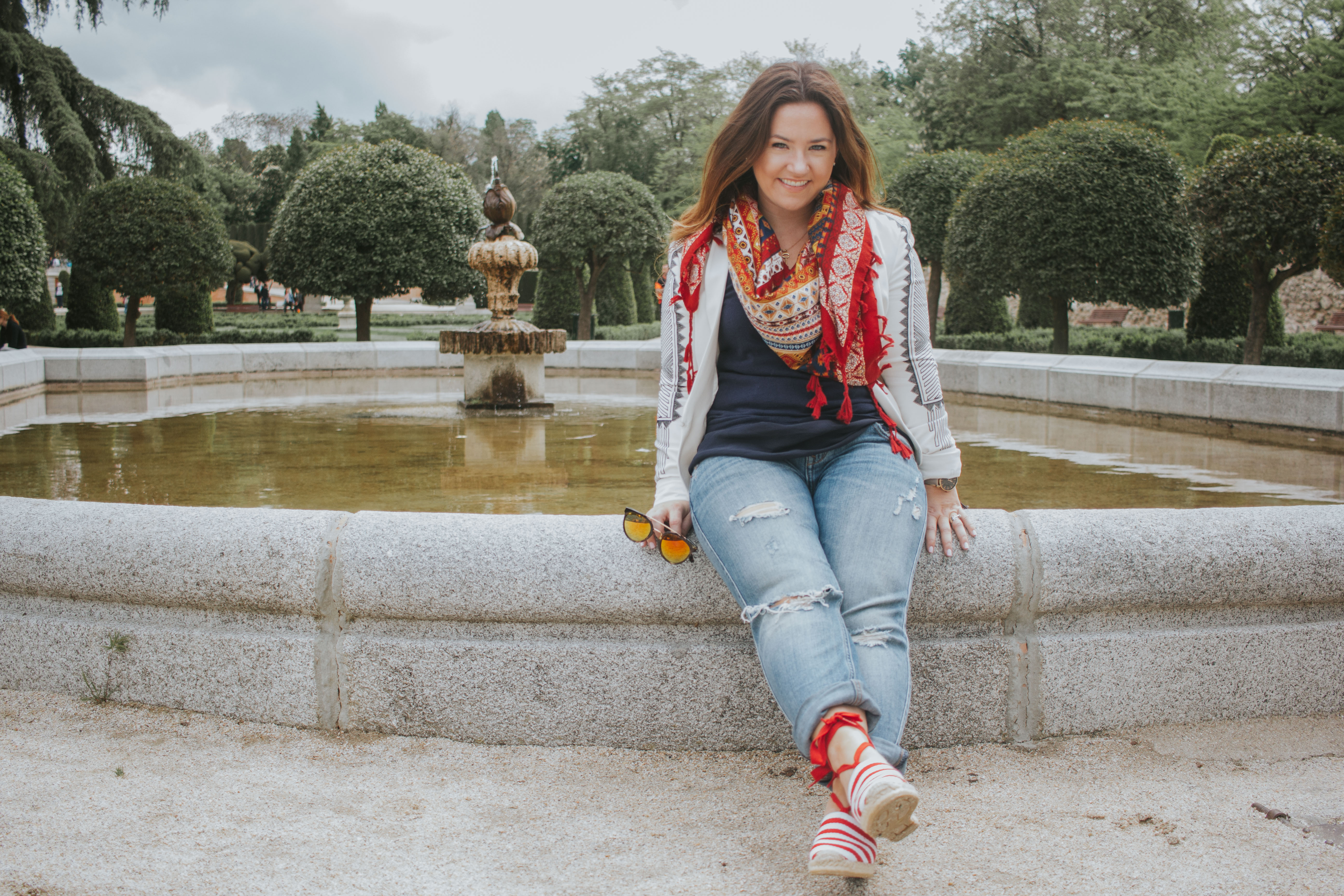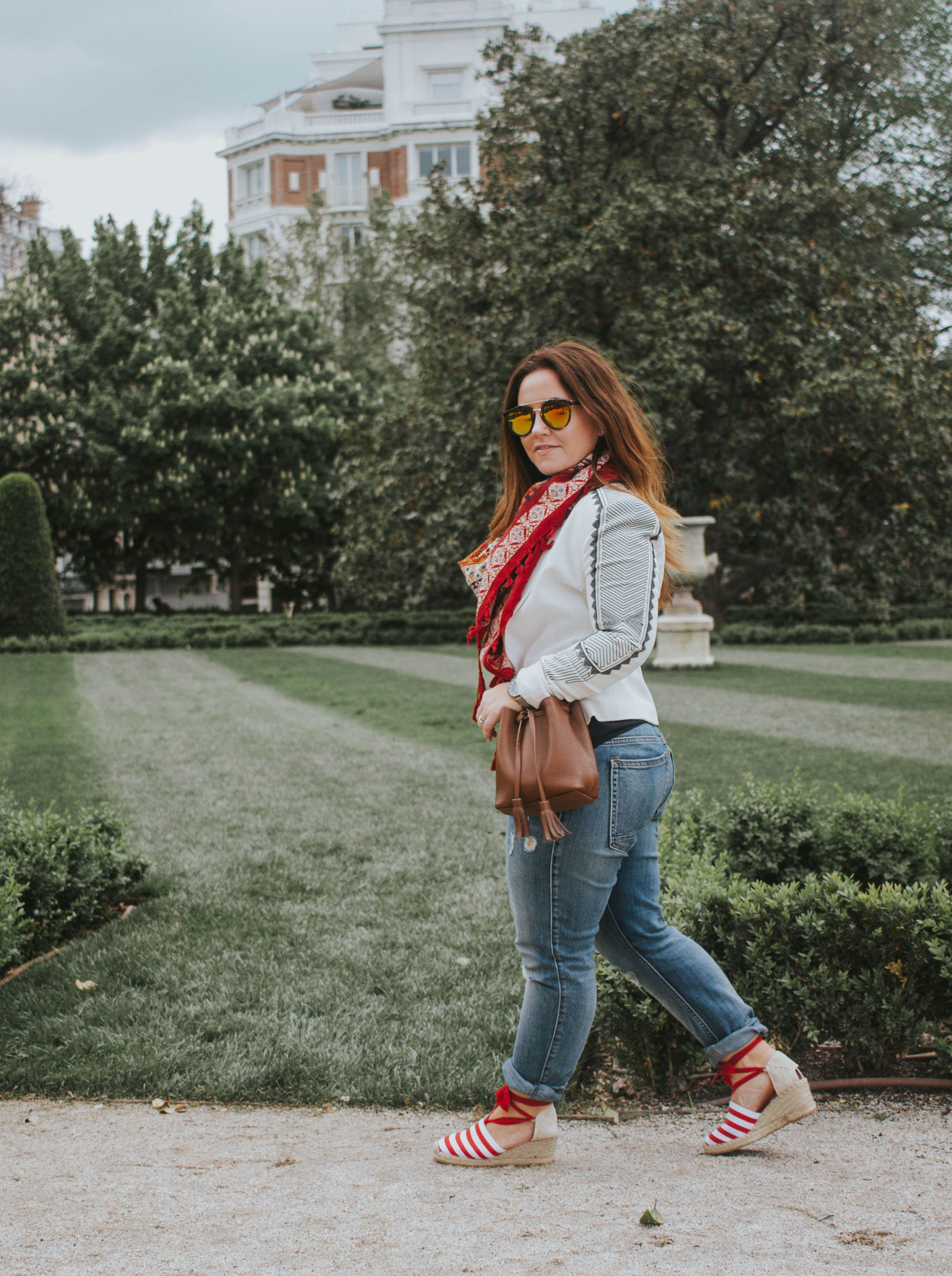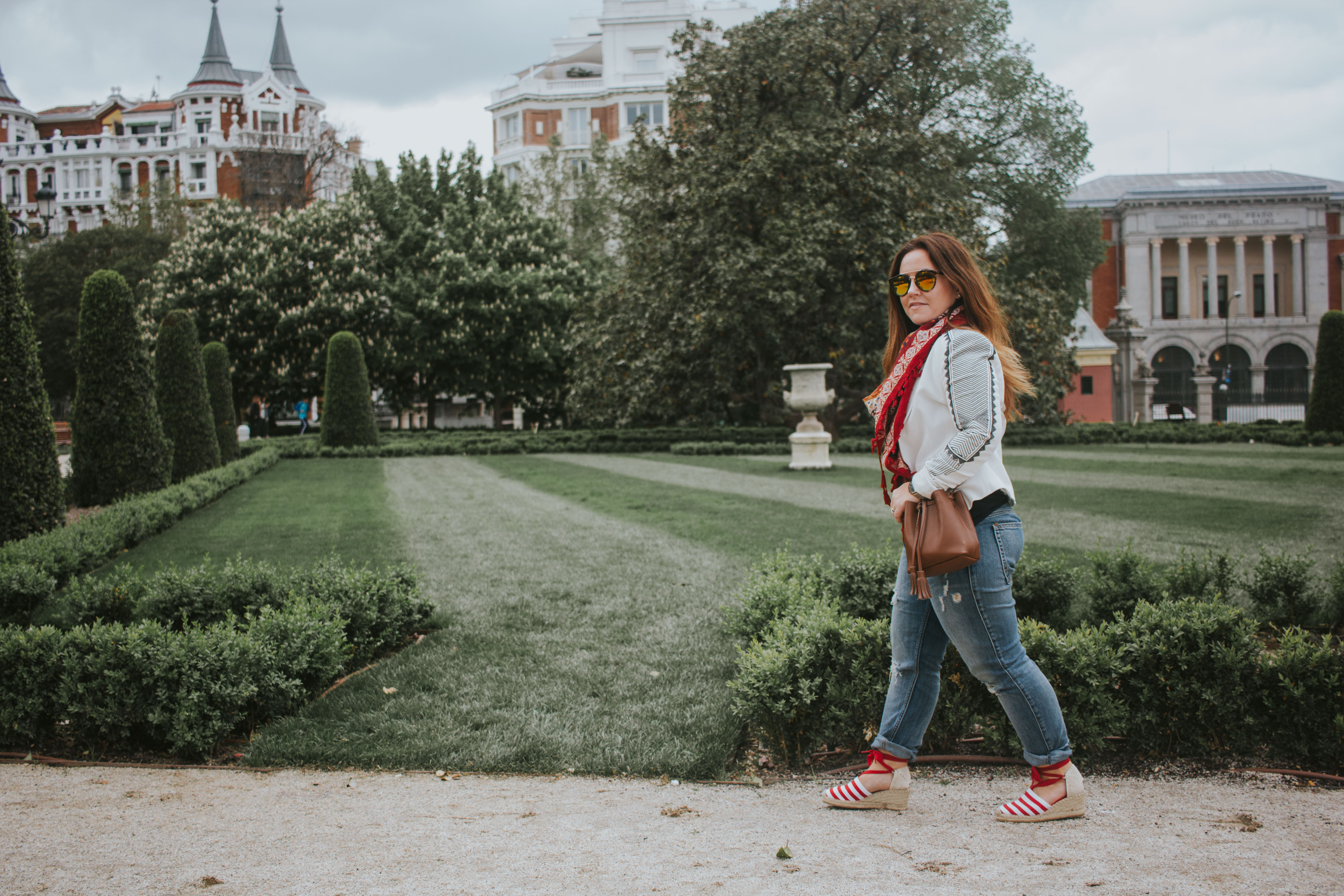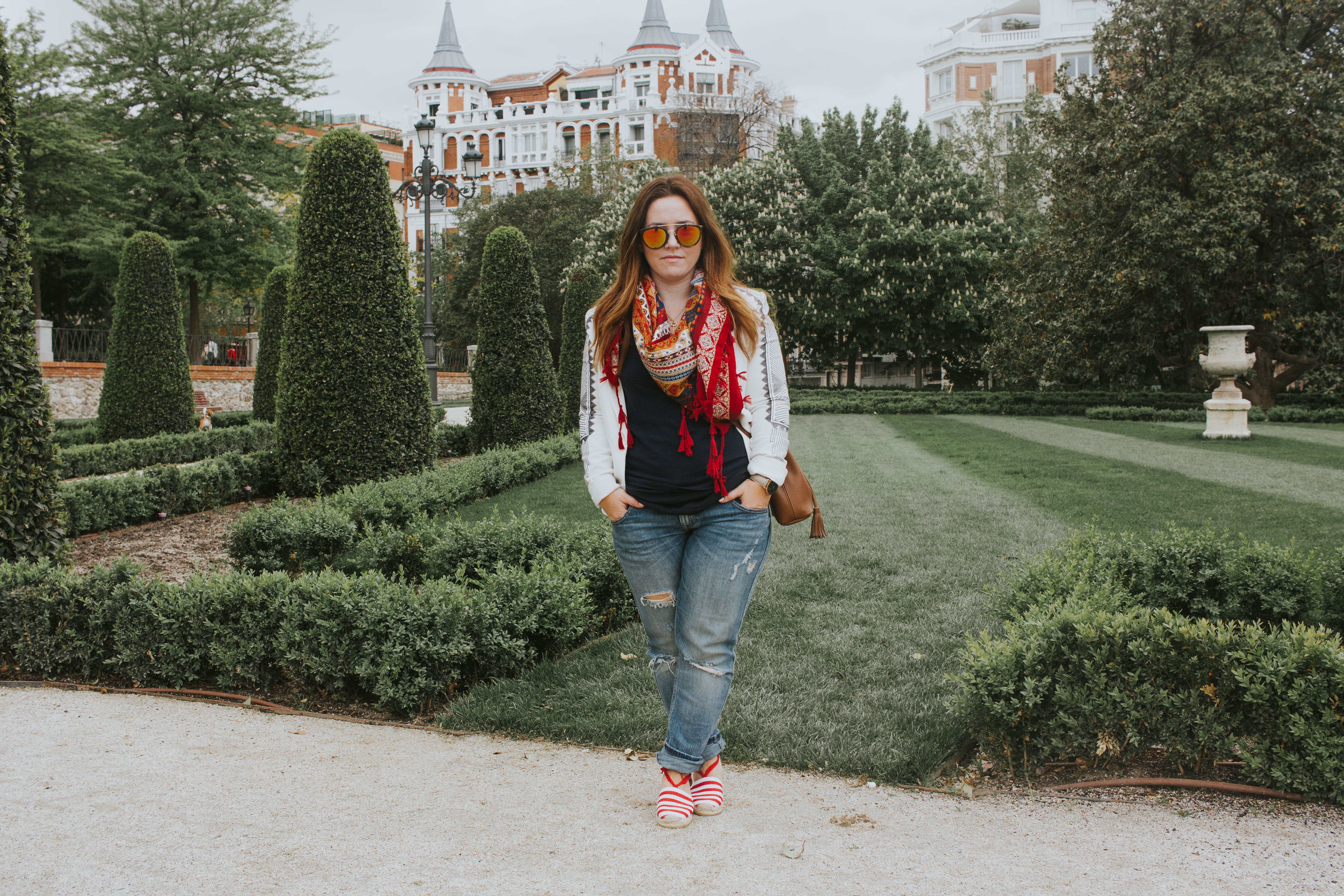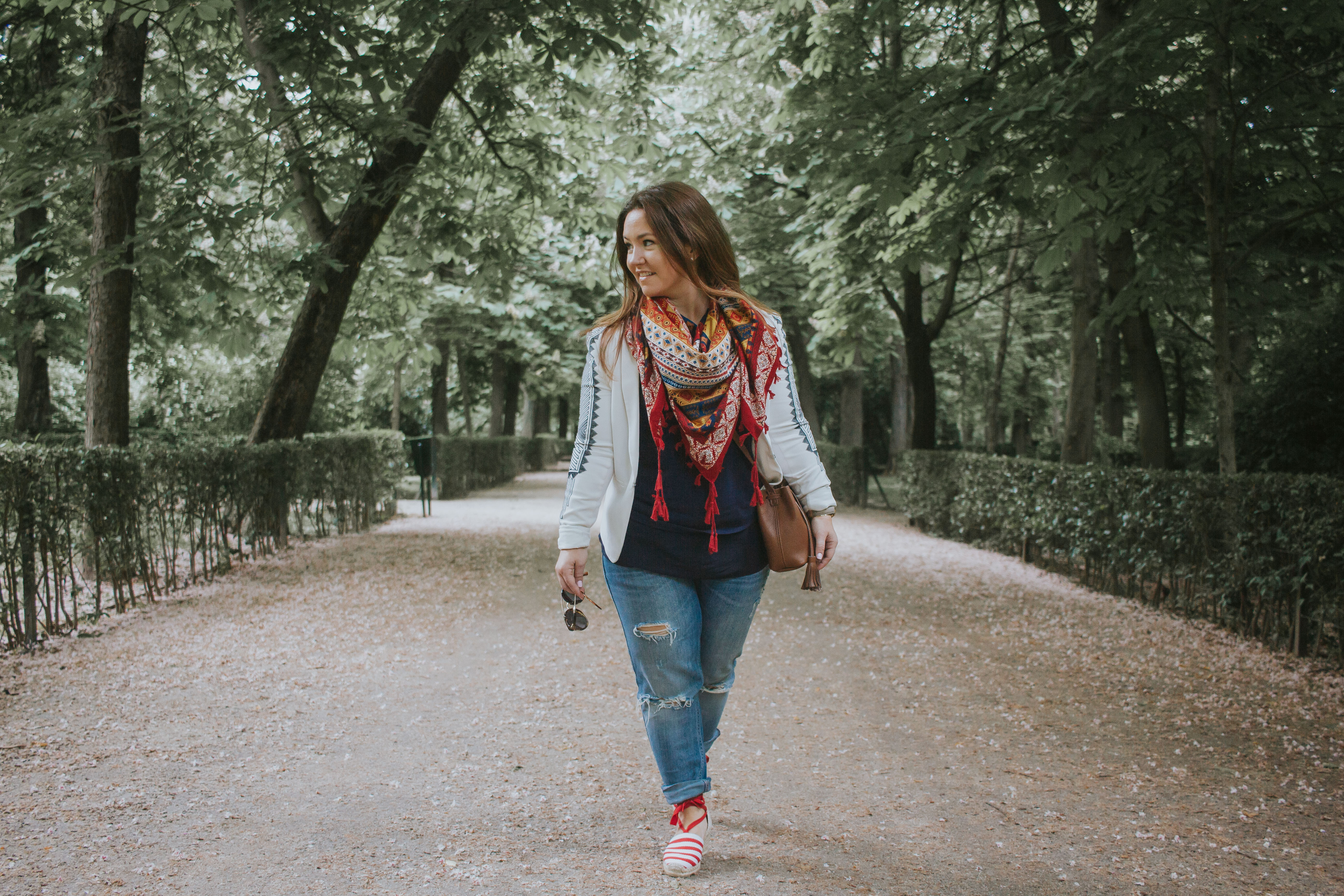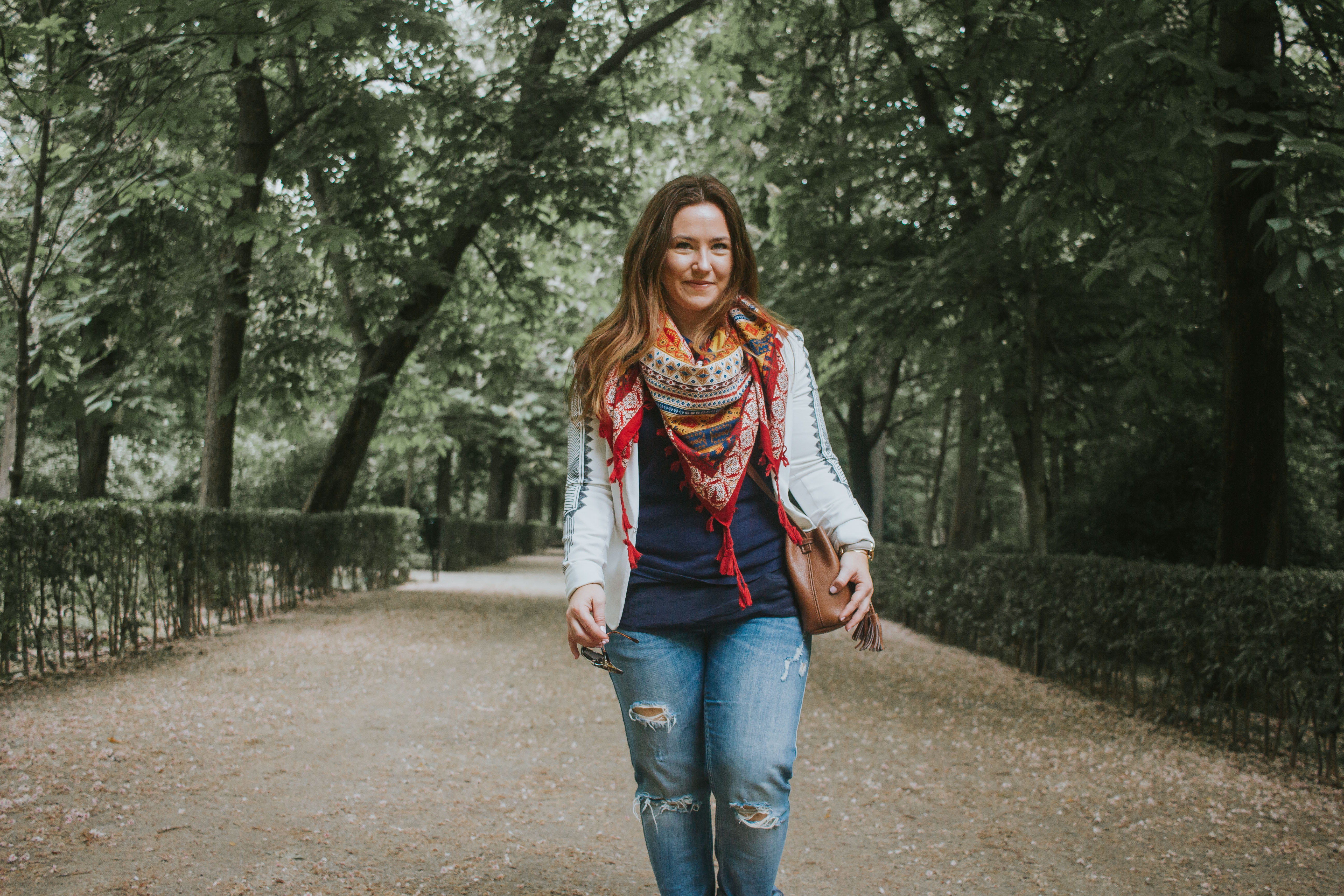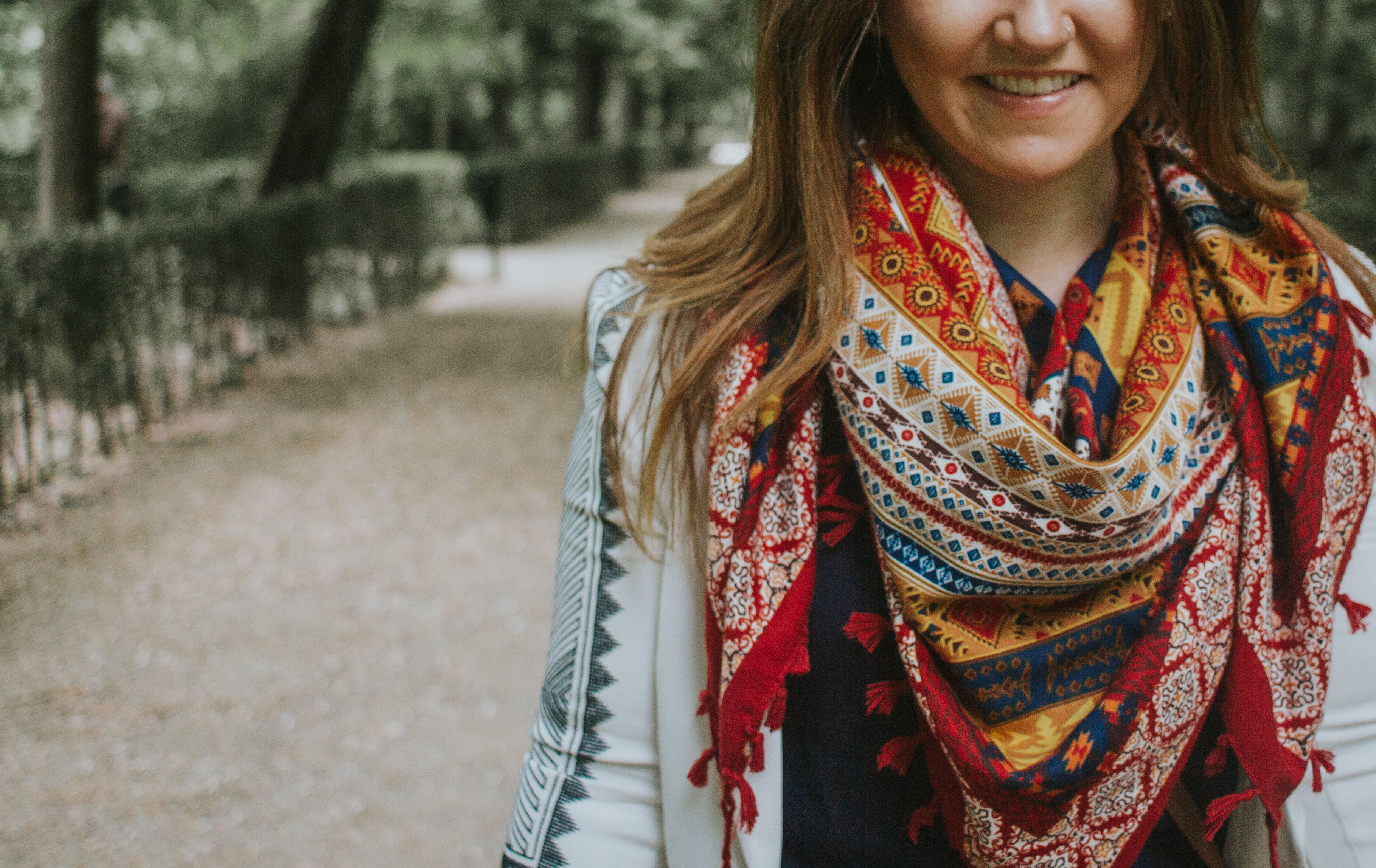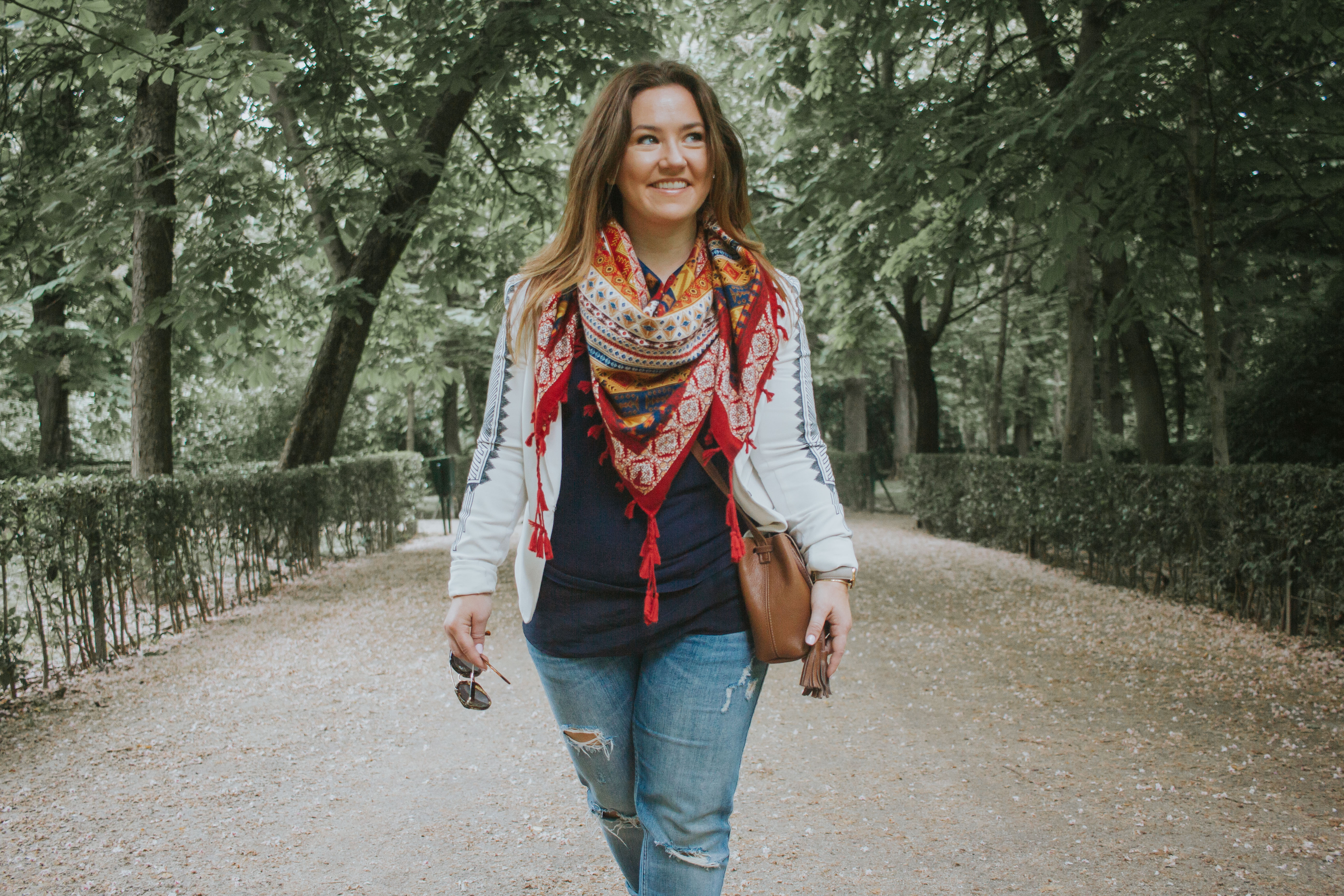 Photos by Greg House/Editing by Amie Akers
Blazer by BCBG, similar here and here
Scarf by Stradavarius, similar here and here
Jeans by Zara
Espadrilles by Casa Hernanz, similar here and here
Bucket bag by Shaffer LA
Sunglasses by Ily Couture