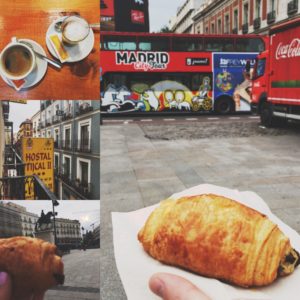 For our 10 year anniversary the hubs and I went to Spain! I have always wanted to go there for the culture,  food, and beautiful architecture. I speak Spanish pretty well now so we decided to have an adventure and just go on our own. Every other trip we'd taken out of the US had been with friends or family who had experience with the area so this was an opportunity to DIY the whole experience from where to go and how to get there to what to do. Since Barcelona was the main place I wanted to see and we had 2 weeks we decided to stick to the north western part of the country – Madrid, Barcelona, Mallorca, and Valencia. We wanted to see as many places as we could and still enjoy ourselves so we decided to stay in hostels. I used Booking.com to plan where we would stay and the reviews were super helpful and accurate so I would recommend checking them out.
We started our trip with 3 days in Madrid where we stayed a few blocks from Puerta del Sol which is a large square surrounded by every shop and restaurant you can imagine. It's also very close to Mercado San Miguel, Plaza Mayor, Museo del Prado, and La Latina neighborhood that has a cool, less touristy vibe. We walked everywhere because everything we so close but there is a metro that is very convenient too.
Stay Stats:
Hostel: Hostal Tijcal II –  clean, centrally located, very small. We didn't spend much time in our room so this was great as it was affordable, we had a private room and bathroom, and we could walk everywhere.
Highlights: The chocolate croissants from the bakery right by our hostel, being walking distance from everything, Parque del Retiro, Casa Hernanz for authentic and affordable espadrilles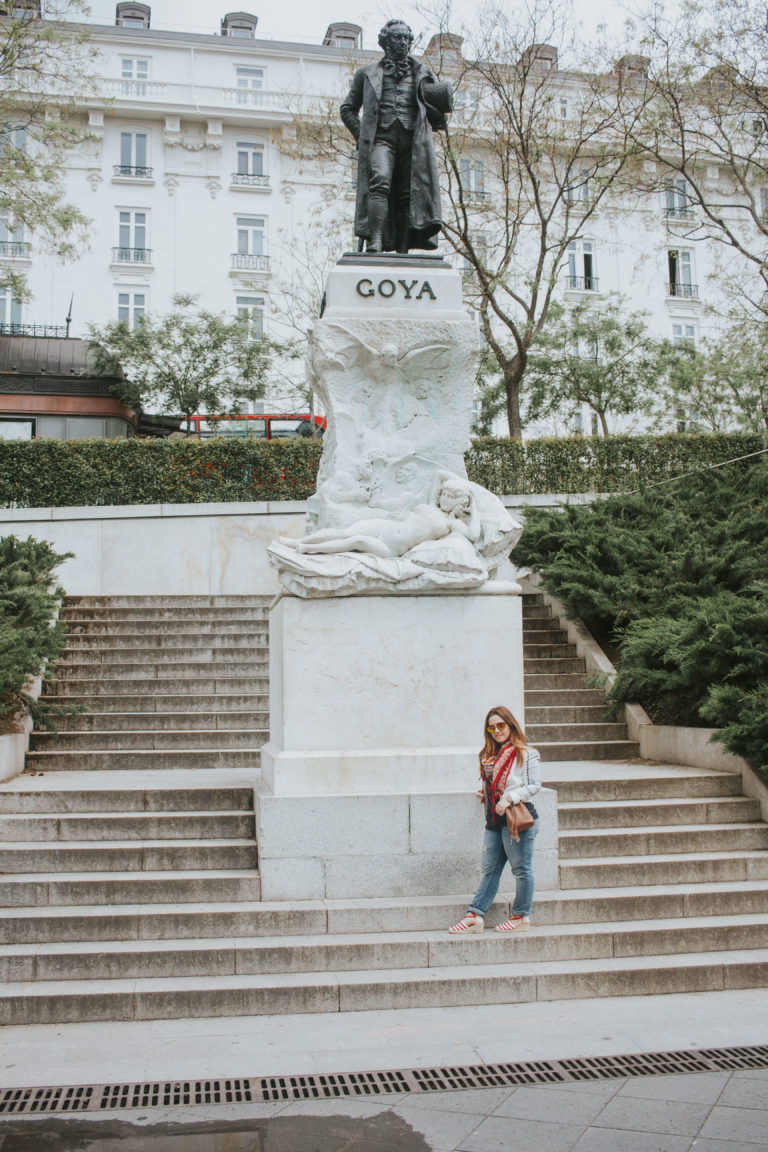 One of the highlights of Madrid for me was Parque del Retiro. Queen Isabella had the gardens added after she was inspired by a trip to Versailles. It's a beautiful, tranquil, and lush answer to the bustle of the rest of the city. It's free to enter the park though you can book a walking tour if you'd like. I recommend taking a picnic there and renting one of the paddle boats. You could easily spend the whole day exploring and enjoying the park.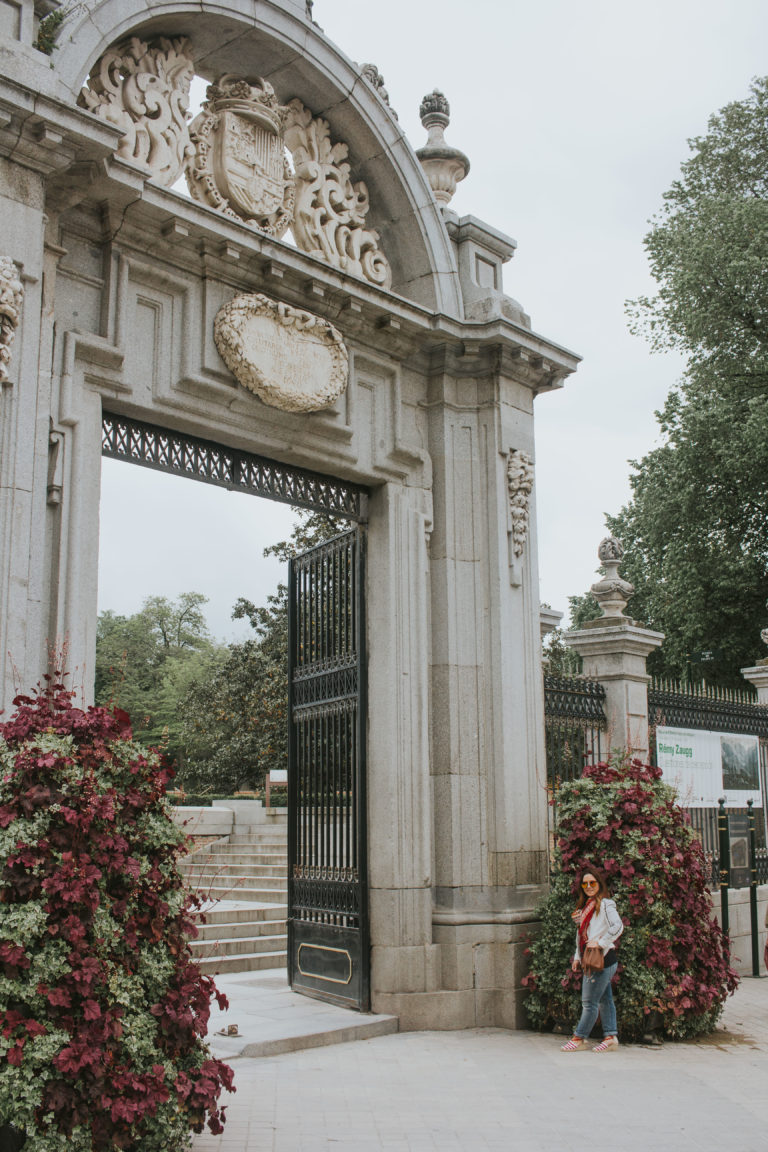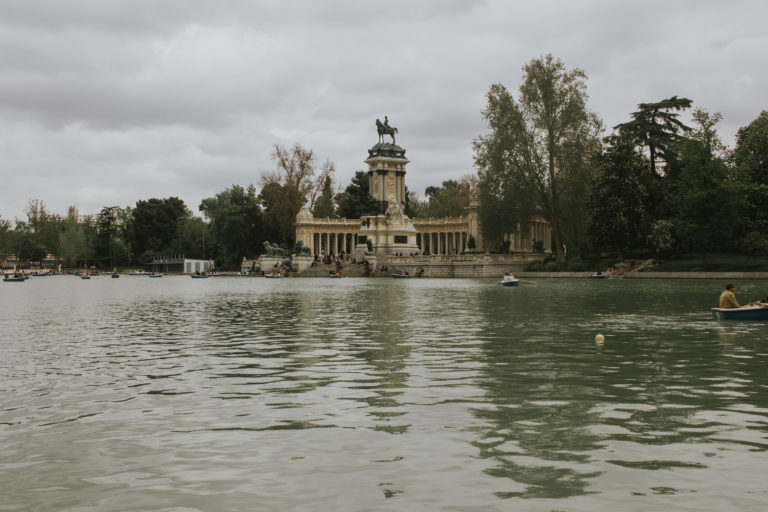 Planning your own trip to Spain? Check out the Pinterest board I made for some more helpful hints. And be sure to check back next week for Spain Travel Guide part 2 – Barcelona!