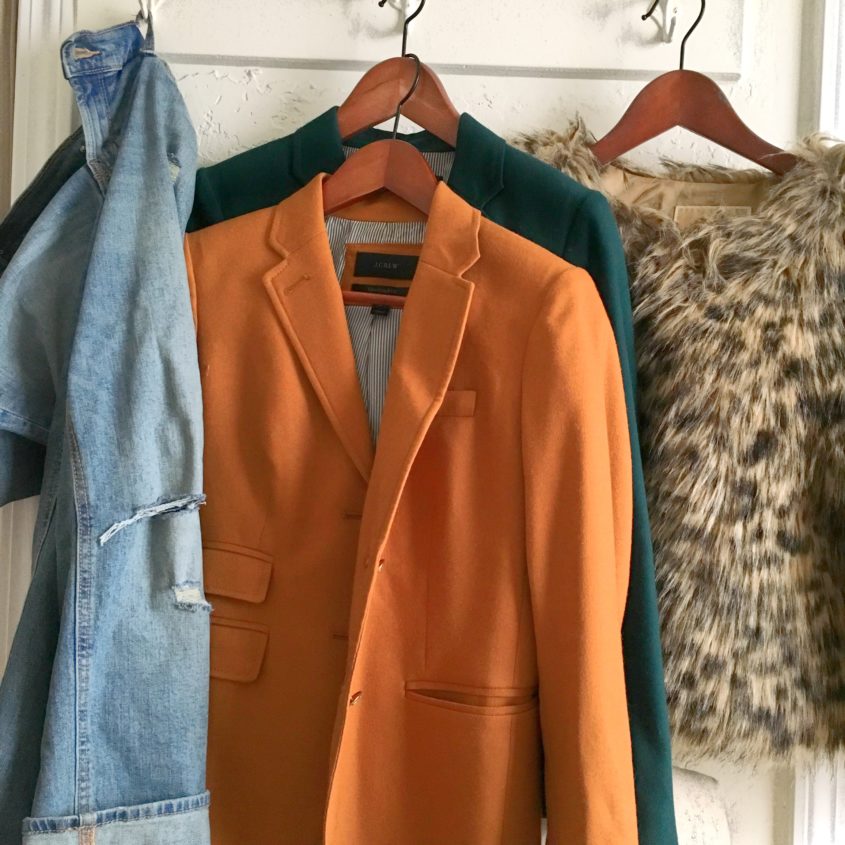 Being petite has its perks. You can curl up in a coach class airplane seat, legroom is never a problem, and you can wear the highest heels in the world and not tower over your man. That said, there are definitely challenges, the most significant being finding clothes that fit. While every body type has its frustrations, being petite has compounded complications. It's not just that pant and skirt lengths and sleeves need to be hemmed. It's also proportions all over. I have spent many years trying every brand in search of those that understand having your clothes completely overhauled at the tailor can be a serious downer. As such, this week I present to you my perfect petite picks.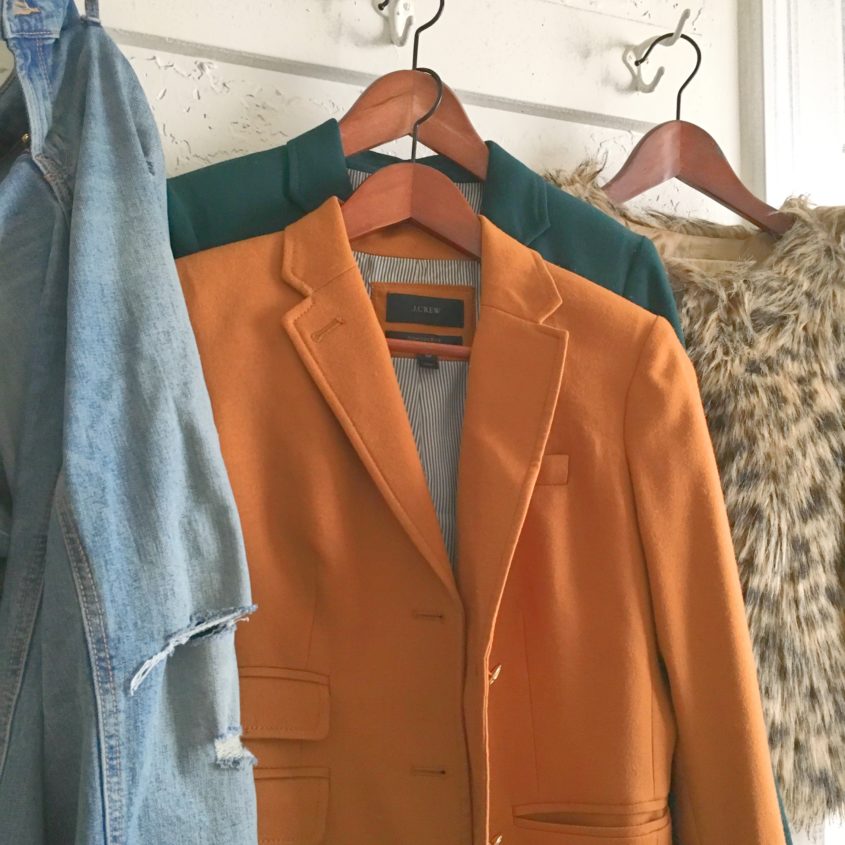 First off, online shopping is your friend. Most retailers that have petite sizing don't offer them in their stores but do on their sites. For blazers, my go-to is J Crew. Not only are they well made but they have both classics and trends.
*Tip – look for jackets with bracelet sleeves. They will be short enough that you won't need them hemmed and can still show off your arm candy.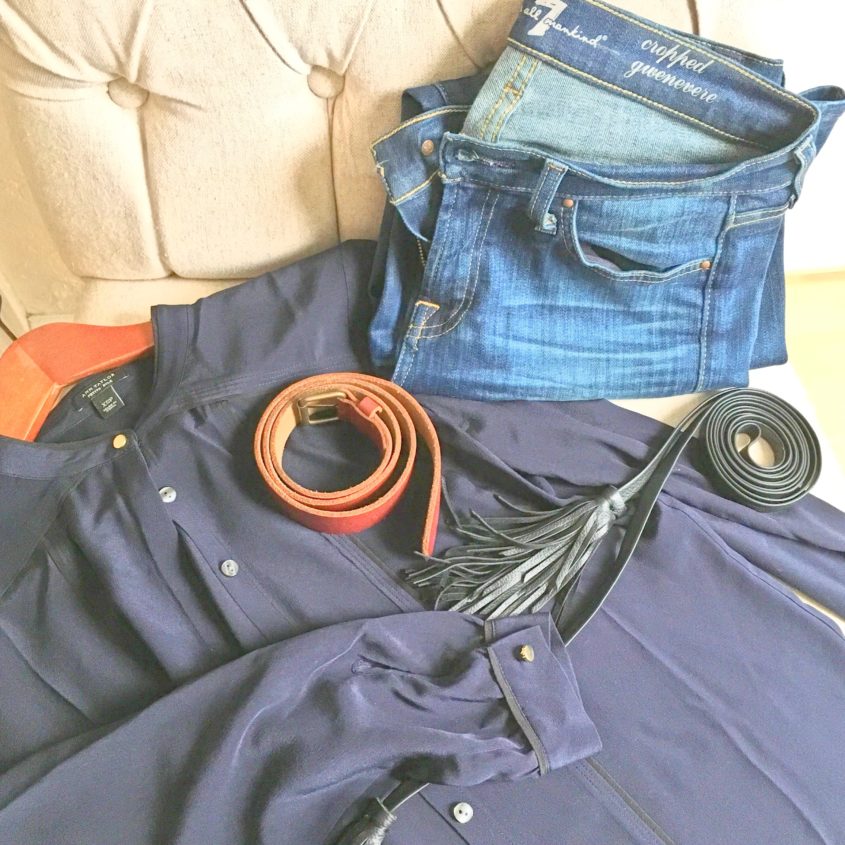 For pants I always look for cropped. They will be the perfect regular length and if you want a cropped look you don't have to hem them as much, which can sometimes completely change the style of pant. If you've ever tried to hem boot leg jeans you know they come out like straight legs. 7 for All Mankind is my absolute favorite brand for denim. Not only do they always have great cropped options but they have a more medium rise which is key if you're curvy.
*Tip – Belts are your best friend. They lend you shape and keep oversized items from swallowing you up. They're also a great way to add interest to your ensemble.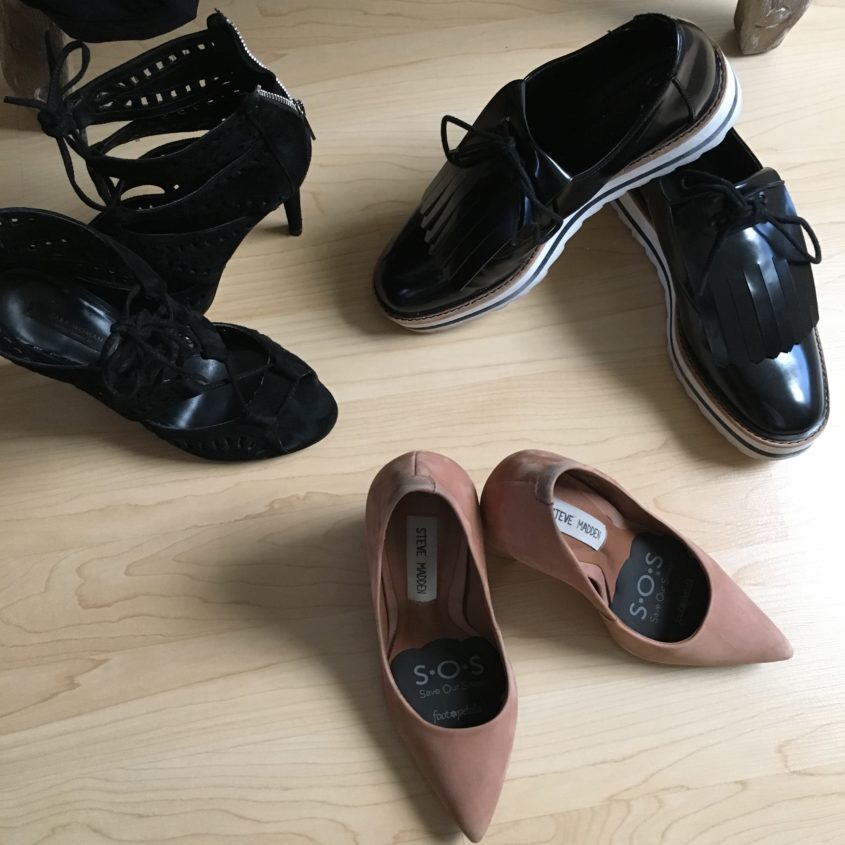 While it's tempting to throw on any high heel, they are not all created equal. If you are like me and are petite but curvy, a block heel does a great job balancing your silhouette. A color that matches your skin tone and a pointy toe will help elongate your legs – a dream for short girls everywhere ;). I love these from Steve Madden!
Another trick is a lace up heel that keeps from cutting your leg line. These black lace-up heels are from Zara and I wear them all the time. They are the answer to a lot of my ensemble enigmas.
But heels are not the only answer for height. I'm super excited that platform brogues are having a moment right now! They are comfy and the right dose of style.
I hope these tips help you! As you know, I'm not a huge fan of rules so don't be afraid to try these and tweak them to make them your own 🙂
Wool Blazers by J Crew
Faux Fur Coat by Michael Kors – similar here and here
Cropped Denim by 7 for All Mankind
Petite Destroyed Denim by Old Navy
Silk Blouse by Ann Taylor – similar here
Brown Leather Belt by H&M
Black Tassel Belt by B-Low the Belt – similar here
Lace-up Heels by Zara – similar here
Block Heel Pumps by Steve Madden
Platform Brogues by Mango – similar here